3 Tried & Tested Link Building Techniques That Actually Work in 2020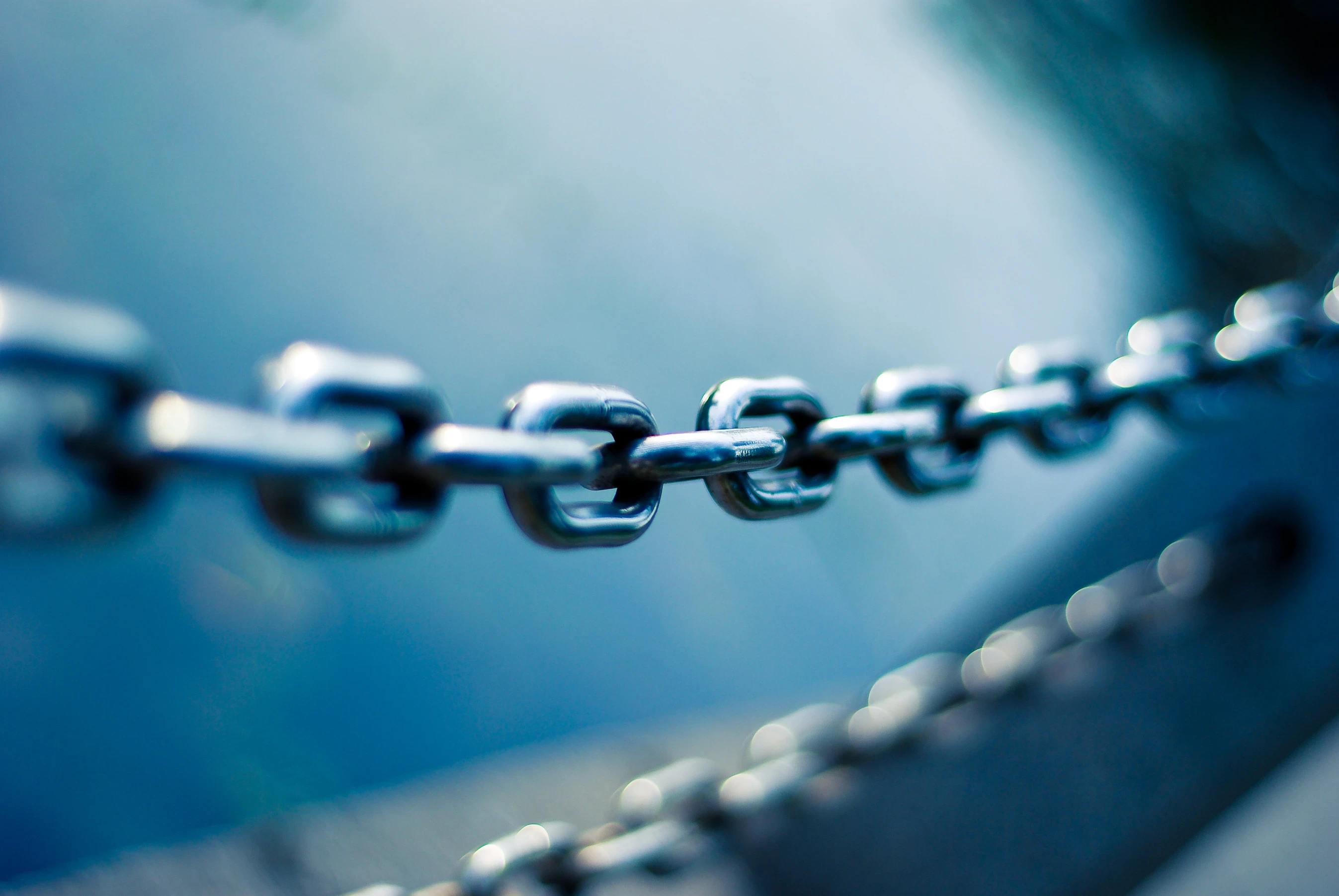 Link building isn't complicated:
But you need the right strategy if you want results.
The truth is, you can land high quality backlinks at scale (for free) to your website.
And in this article, I'll teach you exactly how I build thousands of backlinks - and how you can too.
By the end of this article you'll learn 3 tried and tested link building techniques that actually work in 2020.
Here we go…
Strategy 1: HARO - Help A Reporter Out

Let's start with the easiest method, HARO!
HARO is a website where reporters are looking opinions from websites just like yours.

How does it work? Here's how it goes:
Sign up here
Watch your email inbox for a daily breakdown of HARO queries to respond to
Reply to the ones you're interested in by finding the relevant email address
You don't even need to be an expert on the topic to get a link from HARO. All that's required is an interesting and unique opinion.
The beauty of HARO is that it's free and it only takes a few minutes to reply.

I've had DR 80 backlinks from HARO, simply from typing out a response in 2 minutes. Check out this video to learn more:
Plus you'll find tons of link building opportunities that you could never get from a basic outreach campaign.

For example, websites like Mashable and Huffington Post would never reply to your outreach campaign. But they do use HARO - so this is a great opportunity for you.
However, before you start replying to everyone, make sure you filter out the highest value opportunities.

How?
Check out the source:
Are they an authoritative site that you want a backlink from?
What's their Domain Rating?
Are they getting organic traffic to their website?
Save your time and be efficient with the responses you go for.
HARO is basically a competition:
And the best answers win.
So how can you stand out and make your responses better than everyone else's?
Here's here's my top tips for replying to HARO queries:
Make your answer as unique as possible
Keep it short and concise - reporters don't have much time to read your responses
Include a short sentence explaining who you are and why you're replying
Don't write a wall of text - split your text up and format it nicely with titles, boldening the most important bits
Never try to Google an answer - because everyone else will do this and it's better to be unique
But does HARO work for every niche? Honestly, I'd say it's better if you're in a broader niche. The smaller your niche is, the less relevant HARO queries you'll find on HARO.
But here's a pro tip:
Broaden the number of niches you're going for.
E.g. Just because your website is about fishing, that doesn't mean you should ignore high authority link opportunities about other topics e.g. business.
Why?
Because if you own a business/website about fishing, then you know how to manage a team, run a website etc.
So if you see any topics outside your niche that you have knowledge on, apply for them!
Strategy 2: Skyscraper Technique
The skyscraper technique is one of the most tried, tested and proven ways to build links for your website.
Basically, you create one piece of content - and use cold email to promote that content, building backlinks as a result.
How does it work step by step?
1: Look at how your competitors are already getting backlinks
2: Prospect a list of all websites that have linked to your competitors. List their email addresses and websites
3: Create a better, more in-depth and comprehensive article VS your competitor's in stage 1
4: Reach out to our prospect list, promoting your content as a result
Why does this work so well?
Because you're building links in a very natural way, by creating awesome content that other websites want to link to.
By doing this, you're also building relationships with other websites in your niche.
That means every time you create a piece of content, you have a network of other websites willing to share your content. And of course, you could do the same for them.
Content is the key here:
The better quality your content is, the more and high quality backlinks you'll get. So what's the best way to design your skyscraper content?
Make it 2,500+ words
Ensure your content is very actionable
Keep it straight to the point - no fluff just to hit the word count
Design it nicely with plenty of videos, images etc.
Overall, your content must be superior to your competitors.
The magic of the skyscraper technique is that it's very easy to scale:
You can automate your outreach emails via software like Lemlist or Mailshake.
This saves you time, and lets you run the link building campaign in the background whilst you focus on more important tasks.
You can also find email addresses in bulk using a tool like Hunter, and quickly export your competitor's backlinks using Ahrefs.
All of these tools will help you scale up your campaign, landing more backlinks as a result.
Big no-nos:
Don't include commercial elements in your content
Don't include ads
Don't drop affiliate links in your content
Why? Because webmasters don't like linking to commercial content. They must have a reason to link to you - so focus on providing value with your content.
Now you may ask yourself:
Does building links to your content really improve your website's rankings? How can this boost your sales and money pages?
Yes and yes.

Here's how:
What you need to do is link internally from your skyscraper articles to the pages you want to rank.

Why? Because this funnels link juice/authority from your skyscraper content to the most important pages on your site, making it easier to rank them as a result.

Plus as you build more skyscraper links to your site, it's going to increase your website's overall authority as a result.

The more authority your site has, the easier it's going to be rank the rest of your content.
Strategy 3: Audio Link Building
This is a unique link building technique that I very rarely see.

How does it work?
Basically you create an audio version of a website's blog, in exchange for a link back to your site.
This is a unique strategy I've not seen anyone try yet.
Why does this link building technique work so well? It's win-win :)
The webmaster gets a free audio of their blog
And you get a link back to your site
Here's how to get started:
1: Prospect:

Find a list of websites in your industry that you'd like a link from. However 2 things:
They must have a blog with content you can record
Only work with authoritative websites - this technique requires time, so there's no point investing your time into a site that doesn't have much authority
Then find their email addresses and the best person to contact.
2: Outreach:

Reach out to the prospects on your list via cold email. Within your email, you'd say something like:
"Hey,


I loved your recent article TITLE.

In fact, I liked it so much I created an audio version of it :)

Where would you like me to send the audio?

Thanks."
3: Record The Audio:
Once you've got confirmation from website owners to send the audio, it's time to record it.

Make sure the audio is high quality, easy to listen to and recorded professionally.

Then send the MP3 file. Normally I'll upload this audio to SoundCloud.
Don't record the audio before you get confirmation!
Why?
Because first of all, there could be copyright issues if you start recording the content of someone else's blog without their permission.

Plus this is time consuming.
So you don't want to spend your time recording - without confirmation that the website is going to use it.
If you want to scale up quickly, hire someone else to record the content for you.
You can easily find someone to do this via Fiverr.com or UpWork - and this way you're not spending your time recording the whole internet!
4: It's time to send the code!
You can easily do this with SoundCloud - just copy and paste the embed code. It's also important to include a credit underneath with the backlink to your site.
So the code will look something like this:

And once it's embedded, it'll look like this:

So, simply fire this code over within your email. Easy as that!
Explain that you've created this code to make their life easier to embed on their blog.
Plus, don't forget to follow up:
Because recording the email is a little time consuming, make sure you follow up with the webmaster until they finally add your audio.

I'd recommend chasing up your link every couple of weeks.
It may take a month or two for the webmaster to add your link.

I like this technique because you can link to your homepage/sales pages using this method - as you have control over which page you add in the code.
Article By Julian Goldie