Score more Featured Snippets with our People Also Ask scraper
What's better than hitting position zero for your search term with a Featured Snippet?
Why, getting your answer featured on hundreds of related search terms in the People Also Ask section, of course!
Our crawler will pull 100s of related questions from Google's 'People Also Ask'. Questions are collected for every topic research job you create.
Target these questions with your own content and get clicks from searches across your niche. Get an unnatural advantage over your competition by covering every serp.
Get my free report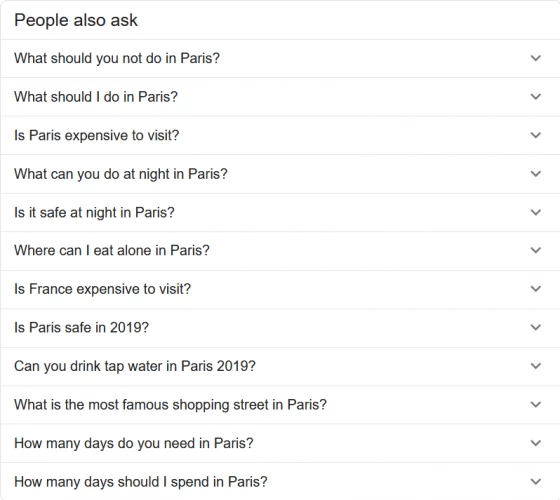 A Deeper insight into Frequently Asked Questions from Google's keyword suggestions
As well as pulling the coveted 'people also ask' questions we dig into Google Suggest. Our bots will find you the most frequently searched questions related to your keyword.
We then sort the top questions by volume and CPC so you can see the most valuable queries to answer in your content.
Get my free report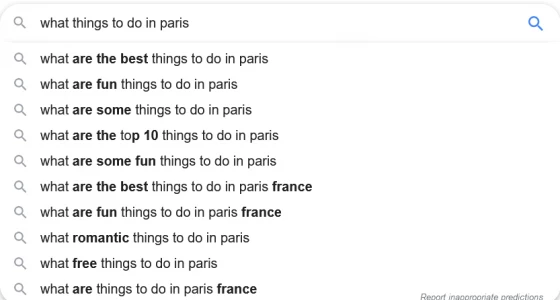 Find the questions your customers are asking the experts on Quora
Keyword suggestions give you a quick overview of the most popular search terms. Yet invariably the keywords people search with are brief.
Our Quora question scraper allows you to dig deeper, surfacing the questions people are seeking an expert opinion on.These questions are often asked because the existing content is not satisfying users.
While Quora questions often have no search volume they can signify a deeper need in your niche. If you can provide an indepth answer where none already exists you can earn trust, authority and links.
Sources like Quora also gives you a real insight into the voice of the customer and the language they use. By mimicing the style and vocabulary of your customers in your content you can broaden the appeal of your articles.
Get my free report