The Best Keyword Research Tools For SEO in 2020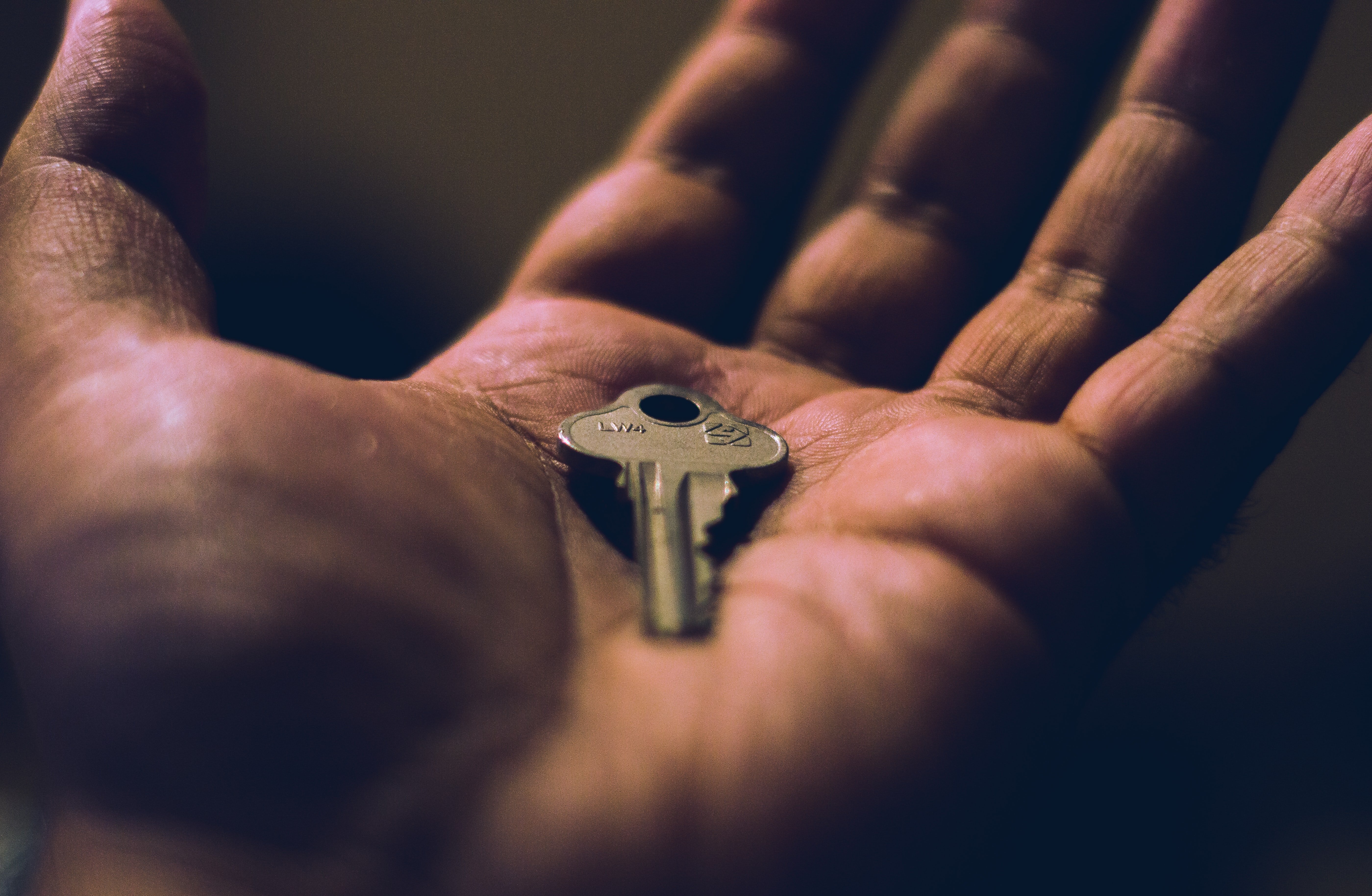 If you are looking for advice on the best keyword research tools are for 2020, you have come to the right place. Whether you are starting a blog or developing content for your business, researching and implementing high-quality keywords is one of the most effective ways to attract consistent and quality traffic to your website. Keyword research plays such a crucial role in ranking well and earning the organic traffic that you need for your site to be successful. We have done the hard work of finding the best free keyword tools, so you don't have to. We highly recommend you look through these options and see what you like best!
First, we want to explain that there are mainly two types of keyword research: basic keyword research and competitor-based keyword research. Basic keyword research entails putting in a seed word and getting a list of keywords back. On the other hand, competitor-based keyword research helps you look at a list of proven keywords that are helping drive others' web traffic. We recommend using a mix of both, as you'll want to see what your competitors are ranking well for, but you also want to create fresh content that uses are looking for in your niche, but might not be finding on other sites.
A popular one you may have heard of is Google Keyword Planner. Keyword Planner is a free Google Ads tool. Keyword planner can be used to search for keywords, and see how the keywords might perform.
Besides Google Keyword Planner, there are other alternatives that you may find more useful for your keyword research needs.

1. SEOscout.com
Without being too biased, we highly recommend trying SEOscout's topic based keyword research tools. By using an entity based approach to SEO when analyzing your topic we help surface tons of relevant keyword ideas and subtopics for you to cover in order to have the most complete and relevant content on the web.
There's also an SEO editor and content optimization tool that helps you make changes to your text to bring it in line with what Google expects to see for a search, pairing best practices for SEO writing with supporting content ideas and suggestions based on Google's People Also Ask queries, so you can ensure you are answering your customers' questions.

In addition we offer powerful rank tracking and keyword analytics based on your search console data, advanced SEO testing so you can split test variations of titles and descriptions to improve your organic CTR, and content analysis tools to help you find new keywords opportunities within your content, based on keywords missing from your text.

We also offer a number of free tools. Go to the main site and click on the top right on the button that says "Free Tools." There you will see some excellent resources like "Free Keyword Research Tool," "Google SERP Simulator," and "Keyword Combiner."

2. SEMrush
We also rate SEMrush pretty highly. Although it is mainly a paid tool, you can sign up for a 7-day free trial. SEMrush allows you to find all the keywords for any existing webpage on the internet that has rankings n the top 100. You can get in-depth keyword data, such as:
· Search engine reports
· Adsense
· Keyword traffic volume
· Keyword manager
· Keyword difficulty tool
Our favorite thing about it is you can find keywords based on the individual URL. All you need to do is pop in the URL for a given website, and it will provide you with the keyword rankings for that page. How cool is that?!
3. Long Tail Pro
Here's an interesting keyword research tool. If you are looking to uncover long-tail keywords, you might want to check out Long Tail Pro. Long Tail Pro helps you find less competitive keywords that can get you tons of high-quality online traffic regardless of your niche. Here is how it works.
1. Enter seed keywords and get hundreds of suggestions in seconds
2. Run keyword and competitor analysis
3. Determine keyword profitability with its rank value
4. Stay on top of your rankings with "Rank Tracker"
Do you need to find specific keywords that meet your needs fast? Not a problem. Just create filters based on search volume, average CPC bid, and more. Finally, you can say adios to those endless pesky spreadsheets!
Another cool feature is you can switch to the "Competitor Keywords" mode and enter your competitor's URL. You will see how quickly Long Tail Pro analyzes their keyword strategy.
Already got the keywords you need? You want to be sure it will lead to profitable results. Use Long Tail Pro to instantly pull up keyword metrics. Long Tail Pro is a premium tool, and they offer a 7-day free trial. If you are interested in staying with them, prices start as low as $25 a month. We think that's a pretty good deal.
4. Keyword Tool.io
Keywordtool.io is regarded as one of the top keyword research tools out there because it offers analysis on multiple search engines, including Google, Bing, Amazon, eBay, and YouTube. It provides a simple user interface for beginners .Go to Keyword Tool, and you will see options for different sites you can discover keyword search volume from. For example, if you are looking to make cat videos on YouTube, don't you want to find out what the most popular search terms are so you can make your next cat video go viral?
Another cool feature is that you can search for keywords in different languages. Just click on the toolbar that says "United States/English" and scroll down for another language. We like how they explain how to use the keyword tools for each website. For instance, once you click on the YouTube button and search for your keyword, scroll down, and look at their helpful advice on using the tool for that site. They have lots of useful information there to help you target your search.
5. KWFinder by Mangools
This tool goes well beyond what the Google Keyword Planner can do. To find out what your competitors' top-performing keywords are, just enter their URL and voila! You will get a list of keywords that your competitors rank for. In other words, you'll be able to find out which keywords bring your competitors the most organic traffic to their site.
Another cool feature is you can get local search volumes and results for more than 50,000 locations. That's mind-boggling! Although this is a paid site, you can sign-up for a free 10-day trial. With your trial, you also get access to:
· Filtering to get rid of any keywords you don't want
· Exporting the results to a CSV file
· Create unlimited number of keyword lists
· Google Autocomplete and Questions features
6. Ahrefs
Ahrefs is one of the most popular keyword search tools out there. You can look at the exact keywords for your competitors and see where they rank in organic search and the amount of traffic driven by those keywords. You can also use the Top Pages report to see which pages drive the most traffic to their sites. We like how you can get a quick analysis of a site, or you can utilize its extensive index where you can dive deep. They are also great in helping you track backlink analysis. It's a simple user interface, and the amount of data they provide is unmatched. A 7-day trial is only $7, which is a great price.
Key Takeaways To Remember When Use Keyword Research Tools To Guide Your Content
1. Find out what keywords you already rank for. Know exactly where you are so you can see where you need to be. SEO Scout and Google Adwords Keyword Planner tool are a great help here.
2. Research your competitors. See what keywords they are using that is getting them top rankings. You can look at the website's source page to take a quick look at what their keywords are. Just right-click your mouse and choose "View Page Source." Or you can simply pop the URL into several different free keyword research tools, as mentioned above.
3. Pay attention to Google's tool for keyword research. It's kind of basic, but it will give you a start.
4. Try to think as your customer would. Ultimately you are trying to get more customers to your website to purchase your product or service. If you are offering running shoes, for example, your customer may not only be searching for "best running shoes", but also 'low impact running shoes' or 'lightweight running shoes' based on their own preferences. Think in terms of what your customer would search for and look for those keywords and phrases.
5. Seek out synonyms and alternative phrasings for your keywords. It is essential to find out what other keywords your customers may be searching for so you can include them in your keyword research. You don't want to leave something out that could cost you valuable traffic.
The internet is singlehandedly the most important channel to reach people today. All-day, every day, people go to search engines and type in search terms to get what they're looking for. Keyword research is one of the best investments you can make when building your website. Keyword search tools make it dead simple to research the best keywords for your site, so go and use them.