10 Simple Tips & Techniques For Effective Keyword Research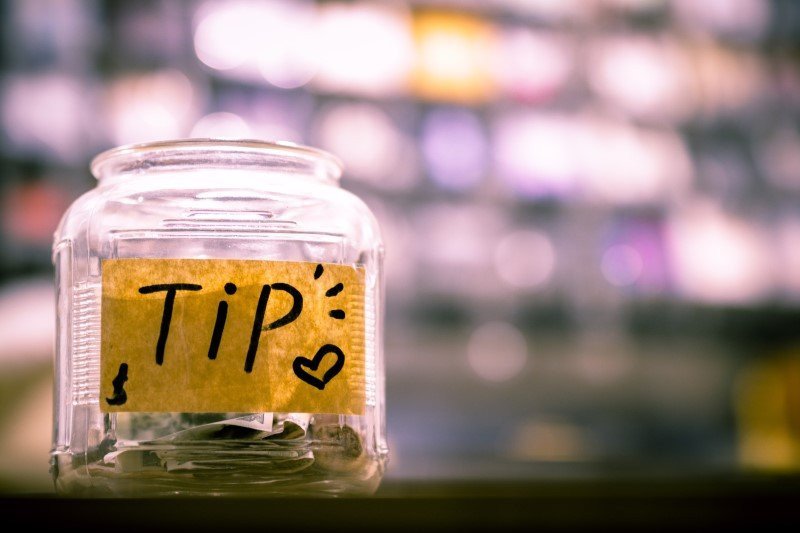 Keyword research is the process of finding out what words and phrases people use in search engines that may be relevant to your business, analyzing them, and using them to create website content. The goal is to better understand the searcher's intent so you can write SEO friendly content that provides what the searcher is looking for and helps you rank for that keyword.
Keyword research should be the first step in any search engine optimization process and is a key component of your website's SEO strategy. Keywords help you get to know your target market and what they desire. This information should serve as a guide for implementing the other steps of your SEO strategy, such as on-site SEO, content topics, outreach, and promotion.
To help you perform the best possible keyword research for your business and improve your SEO, we have compiled this list of 10 keyword research tips.
1. Brainstorm a List of Topics
To begin, it is smart to brainstorm a list of topics that are relevant to your business's products or services. This will help you narrow down what types of keywords you should be searching for and give you a general direction to get started with.
For example, if you work at a travel agency, some topics that may come to mind are:
Hotels
Flights
Destinations
Tours
Excursions
Car rentals
Travel packages
While these topics are not keywords, they serve as a good starting point for diving deeper into the keyword research process.
2. Target a Specific Funnel Stage & Searcher Intent

Understanding the sales funnel is essential when conducting keyword research and creating content optimized for Google. The three stages of the sales funnel to focus on are awareness, consideration, and decision. Recognizing what types of keywords searchers are using at each stage of the funnel will help you optimize content for each stage.
During the awareness stage, prospects are a stranger to your business, and the goal is to provide educational content that will help build a relationship with the searcher.
During the consideration stage, the prospect wants to find more information about what their options are. Your goal is to introduce them to your product or service and explain why it might be a good fit for their needs.
Lastly, in the decision stage, the prospect wants to find and purchase the best possible product or service. Your goal is to show the prospect why they should purchase from your business and why you are a better choice than your competitors.
Remember that every business is different, so do your research on what searcher intent is like at various stages of the funnel in your industry. Use Google's "Customer Journey to Online Purchase Tool" to figure out which channels are emphasized at different points in your buyer's journey, and take a look at our free keyword categorization tool to sort your keywords into buckets based on intent.

3. Use Keyword Research Tools
There are many tools out there that are made specifically to help you with the keyword research process. While we won't be able to cover each one, we will go over a few of the most popular and useful platforms.
The first is Google Keyword Planner. This option is the most reliable because all of the keyword data comes directly from Google so it is reasonably accurate (you can learn about the intricacies of keyword search volume and sampling here). The two main functions of this tool are to help you discover new keywords and to get search volume and forecast metrics.
We're only a little biased, but our free Scout Suggest keyword generator is another helpful and convenient tool. This tool is unique because it allows you to perform keyword research across a wide variety of platforms, and helps you to group that research quickly into keyword types that you can target.
If you are willing to invest money in a keyword research tool and are looking to focus on your competition, SEO Scout is a good option. This tool allows you to visit a competitor's website and spy on the exact keywords they are ranking for. Using this information, you could easily steal competitor keywords or identify gaps in their strategy where you could potentially rank.
4. Use Creative Research Methods
While there are plenty of sophisticated keyword research tools, there are some other methods you can use to generate ideas.
One idea is to type a broad keyword into the Wikipedia search bar. From there, you'll find a page on that topic, and you can go to the table of contents where there is often a long list of subtopics that are covered on the page. For example, if you search "Hotels" in Wikipedia, you'll find subtopics such as resorts, luxury hotels, boutique hotels, cave hotels, cliff hotels, and igloo hotels. These subtopics can serve as exciting keywords that you might not find anywhere else.
Another idea is to use the search function on Reddit. Go on Reddit and search for a topic that is related to your business. Once you find a subreddit where your target audience likely hangs out, scroll through the comments and see if you can find any popular keywords that are currently missing from your strategy.

This kind of topic based research can be laborious to conduct manually, so why not take a look at our topic research tools, that use natural language processing to dig deep into your niche and generate plenty of related keywords, grouping keywords into ideas for new content and questions your searchers are asking.

5. Use Google and YouTube Suggestions
An easy way to come up with some keyword ideas is to use Google and YouTube's suggestion functions. When you begin typing a keyword into the Google or YouTube search box, a list of search suggestions will automatically populate. These keywords are guaranteed to be popular since Google and YouTube are suggesting them.
Another way to go about this is to type the keyword into Google and then scroll to the bottom of the page where you will find the "Searches related to" section. This will show you popular search queries that are related to your topic and could help stimulate further ideas. Again, you may like to speed up this process using our free keyword suggestion tool - or check out our guide to long tail keyword research for more ideas.

6. Analyze Multiple Metrics
When you choose which keywords you want to use, it is essential to consider a number of different factors and analyze multiple metrics throughout the process. Here a few that you should pay close attention to.
Search volume is a range of the number of people that search for a particular keyword each month. While it is obvious that you want to choose a keyword with higher search volume to drive more traffic to your site, each industry has different standards for what high and low search volume is. In some cases, 100-1k searches per month might be very high, and in other cases, it might be low, so make sure to do your research.
Keyword difficulty is a metric that tells you how hard it is to rank for a particular keyword. If your website is new or has a low domain authority, it is wise to target keywords that have a lower difficulty score so that you have a better chance of ranking. Each vendor uses their own proprietary metric to calculate difficulty and accuracy can vary. These figures can be useful as a guide but should be taken with a pinch of salt.

Organic Click-Through-Rate (CTR) shows how likely it is that a searcher will click on an organic search result for that keyword. Google sometimes shows featured snippets at the top of a search results page and often lists many paid ads before the organic results. In these cases, it might be unlikely that a particular keyword will drive very much organic traffic. This is important to understand so that you can target keywords that have high Organic CTR, which will make you more likely to succeed.
7. Keyword Length and Difficulty
Keywords are typically broken up into three different categories, head terms, body keywords, and long-tail keywords. Each type drives a different amount of traffic and has a different level of difficulty for ranking.
Head terms are typically single or two word keywords that are high in traffic and competition. Searcher's intent with these keywords is often unclear, so it is unlikely the searcher will convert.
Long-tail keywords are variations of major keywords that are both more specific and less popular than the head terms. Many are 3-4 words or longer. These are particular search phrases that don't get a lot of search volume individually but have much lower levels of competition and an evident searcher intent, which makes the searcher more likely to convert. Long-tail keywords make up the majority of online searches.
When your business is newer, using long-tail keywords will help you get started and drive traffic to your site. However, as your business grows, it is essential to incorporate all lengths of keywords into your strategy. A smart way to plan your content creation strategy is to create longer form articles that can capture multiple long tail phrases right away. Over time, as your site's authority grows and you earn links to your content you can start to gain rankings for the head terms too.

8. Seasonality
Some businesses operate with a large variation in sales throughout different seasons. For example, an outdoor services company might offer lawn care services in the summer months and snow removal services in the winter months. Given this situation, they'll want to be sure that they target different keywords in the summer than they do in the winter.
While your business might not change this drastically, there are probably slight fluctuations in the sales of certain products or services throughout the year. Be sure to take note of this and see what times of the year you should put extra effort into targeting a particular keyword.
9. Trending Topics
Pop culture, breaking news, and the general interests of the public are continually changing. Targeting keywords and topics that are currently trending will help drive more traffic to your site. Google Trends can be a great tool to determine if a search is growing or shrinking in popularity.

One tool you can use to help identify these trending topics is ExplodingTopics.com. This tool scans the web for search terms that are currently surging in popularity and tells you what they are. You can even browse by category so that you can find popular search terms that are relevant to your business.
10. On-Site Search
If your website has an on-site search box so that visitors can quickly find content on your site, it is smart to track and analyze what visitors are searching for. To do this, you can go to Google Analytics and turn on the "Site Search Tracking" option under "Site Search Settings".
Once you do this, you now have a window into what your site visitors are thinking. You can see if they are looking for content that you don't have or if they are having trouble finding something that you do have. With this information, you can quickly identify new keywords to target and optimize on your site to give your visitors what they are looking for.
Conclusion
Keyword research is a continuous process that is key to guiding your business's successful SEO strategy. It is the basis for creating an optimized website that meets the needs and desires of your target market. There are many different approaches and methods you can use to find new, high-quality keywords that drive qualified traffic to your site. Keep testing different methods and use these tips to help create a keyword research plan that works for you and your business. Make sure to continually monitor your progress on the SERPs and update your plan as needed!