Chrome SEO Extensions: The Best Tools For Your Browser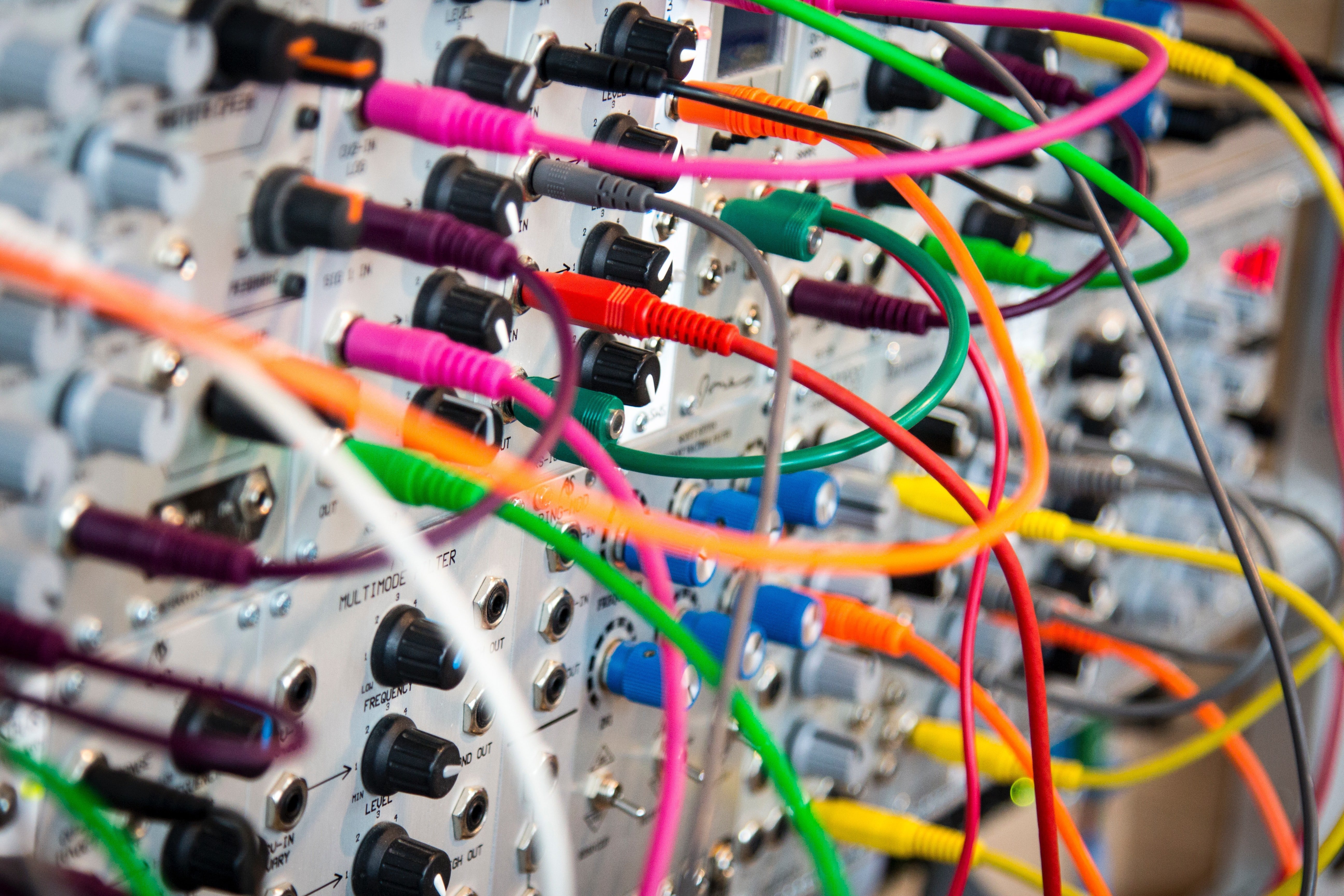 If you're a marketing professional or run your own business, you know how time-consuming SEO can be. Many different factors go into optimizing your website and driving qualified traffic that can be hard to keep up. You need to analyze a variety of metrics, perform keyword research on a regular basis, ensure all of your metadata and on-site content is optimized, and continuously update the technical aspects of your website. This can be a lot to manage at one time.
Thankfully, there are plenty of free tools out there to help make this process easier. Read on to learn more about the best Chrome SEO plugins and Firefox SEO plugins that you can add on to your browser today. These browser extensions will integrate SEO tools into your search engine so that you can gather important data as you go.
SEO Metrics & Analysis Tools
1. SEOquake
This Chrome and Firefox SEO tool comes from popular software, SEMrush. This add on works with or without a SEMrush account, so don't worry if you don't have one. SEOquake provides you with many helpful SEO metrics right on your search results page. It also has tools to help you conduct on-page SEO audits, identify backlinks, and more.
Download SEOquake for Chrome here
Download SEOquake for Firefox here
2. Mozbar
The Mozbar Chrome SEO plugin has many different functions to help you analyze any webpage quickly. When you search a keyword on Google, you will see the PA and DA score under each of the search engine results, giving you valuable information before you even click on a page. Once you are on a webpage, the Mozbar at the top of the screen will show you PA, DA, and the number of backlinks. Clicking the magnifying glass icon will give you even more information such as character counts, meta descriptions, page load time, and much more.
Download Mozbar for Chrome here
3. SEO Minion
Another great tool for metrics and analysis is the Firefox, and Chrome SEO add on SEO Minion. This plugin allows you to analyze on-page SEO, see a SERP preview, check the status of links, and use a Google search location simulator, which will enable you to see search query results in two different locations.
Download SEO Minion for Chrome here
Download SEO Minion for Firefox here
4. Similar Web
Similar Web is an SEO add on for both Chrome and Firefox. It allows you to see website traffic and key metrics for any website, including engagement rate, traffic ranking, keyword ranking, and traffic source. This is a great tool if you're looking to find new and effective SEO strategies as well as analyze trends across the web.
Download Similar Web for Chrome here
Download Similar Web for Firefox here
5. Serpstat Website SEO Checker
This Firefox and Chrome SEO plugin provides you with an extensive list of SEO metrics, analysis, and tips. When you open a webpage and click the Serpstat icon, you will get a full SEO audit of the domain, including visibility, traffic, number of keywords, top competitors in the region, and more. Serpstat's three significant features are on-page SEO parameters, page analysis, and domain analysis.
Download Serpstat Website SEO Checker for Chrome here
Download Serpstat Website SEO Checker for Firefox here
On page Inspectors for Meta Tags & Content
1. SEO Meta in 1 Click
This Chrome SEO tool shows you all the relevant SEO and meta information for a webpage in just one click. It includes data such as title, meta description, headers, URL, number of images with and without alt text, character lengths, and more.
Download SEO Meta in 1 Click for Chrome here
2. Meta SEO Inspector
Meta SEO Inspector focuses on providing straight forward metadata for webpages. This SEO plugin is available for both Chrome and Firefox. It shows page titles, meta descriptions, headers, links, and more. Another helpful feature is that it displays warnings when there is metadata that goes against best practices. For example, if a meta description is too short or too long or if a link does not have any anchor text, a warning will highlight this information for you.
Download Meta SEO Inspector for Chrome here
Download Meta SEO Inspector for Firefox here
Extensions for Keyword Research & Suggestions
1. Keywords Everywhere
Keywords Everywhere is a great SEO tool for brainstorming new keyword ideas and understanding keyword competition. This Firefox and Chrome SEO add on shows monthly search volume, cost per click, and Google Ads competition. This browser extension supports 15+ websites, including Google, Amazon, Youtube, Bing, Moz Open Site Explorer, and more. This tool can save you time by showing you keyword data right in your search engine, so you don't have to keep bouncing between keyword research tools.
Download Keywords Everywhere for Chrome here
Download Keywords Everywhere for Firefox here
2. Keyword Surfer
This is another great Chrome SEO plugin for conducting thorough keyword research. For being a free tool, Keyword Surfer gives out a large amount of useful data. For every search you conduct on Google, you'll get information about search volume, similar keywords estimated traffic for a domain of each top-ranking page, related searches with their volumes, word count for top-ranking pages, number of exact keywords used on top-ranking pages, and cost per click for your primary keyword.
Download Keyword Surfer for Chrome here
3. Foxy SEO Tool
Foxy SEO Tool is a Firefox SEO add on for webpage analysis. It provides quick and easy access to a multitude of search engine functions and web traffic analysis sites such as Alexa, Compete, and SEMrush. You can check a site's listing in important directories, references in Wikipedia, Twitter, Facebook, and find shortcuts to useful network functions, social media sites, and keywords research tools.
Technical SEO Extensions: Following Redirects, HTTP Header Checkers, Canonicals & More
1. Link Redirect Trace
Link Redirect Trace is an advanced, comprehensive, and accurate SEO tool for Firefox and Chrome. The primary purpose of this tool is to help you perform analysis on links, redirects, and REL-canonicals. You can use Link Redirect Trace to check and find problems in your on-page and off-page SEO, check competitor and affiliate links, understand the full redirect chain, and many more technical functions.
Download Link Redirect Trace for Chrome here
Download Link Redirect Trace for Firefox here
2. NoFollow
NoFollow has both a Chrome and a Firefox SEO plugin. The extension identifies nofollow and dofollow links on a webpage by outlining them in different colors. This tool can help you quickly identify if a link has a nofollow tag on it so that you can fix any problems that may exist.
Download NoFollow for Chrome here
Download NoFollow for Firefox here
3. Check My Links
This Chrome SEO add on makes it easy to check all the links on your page in just one click. Check My Links crawls a webpage for links and then identifies which ones do work and which ones do not. It then highlights all valid links in green and all broken links in red. You can copy all the links to your clipboard in one click and then get to work on fixing any broken links you might have.
Download Check My Links for Chrome here
4. Redirect Path
Redirect Path is a Chrome SEO tool. Redirect Path identifies 301, 302, 404, 500 HTTP Status Codes, Meta, and JavaScript redirects catching potential issues immediately. The Chrome plugin also displays other HTTP Headers and the server IP Address at the click of a button.
Download Redirect Path for Chrome here
5. SEOInfo
SEOInfo is a Chrome and Firefox SEO plugin for identifying technical SEO issues. It shows you where the problems are and allows you to investigate them further. Some of the information it displays is meta tags, canonicals, indexability, Open Graph tags, structured data, hreflang, page speed, and more. This information can be saved with a single click to another tab for printing or saving to file.
Download SEOInfo for Chrome here
Download SEOInfo for Firefox here
Conclusion
There are a wide variety of free SEO plugins for both Chrome and Firefox out there for you to choose from! If you stop and take a look at which of your day to day SEO tasks are taking up the most of your time, choosing the right tool could be a huge time-saver for you. SEO browser extensions can help you identify important metrics and conduct analysis, inspect on-page content and meta tags, perform keyword research, and find technical SEO issues on a webpage.
We hope this list helped you find some new and helpful browser extensions that will make your workday a little easier!