The Best SEO Plugins for WordPress in 2020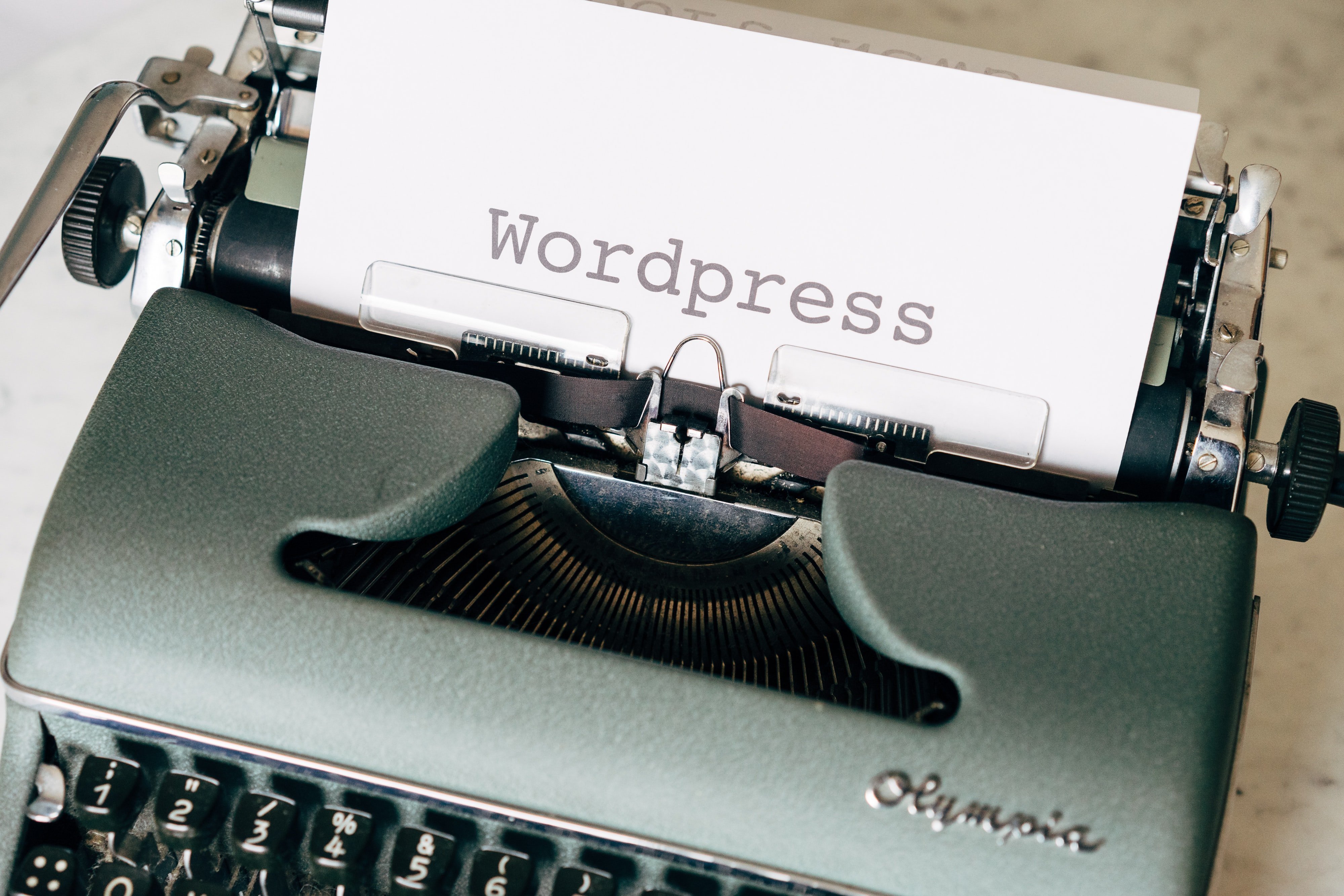 The power of WordPress is truly in its plugins. By utilizing the plugins people have made, you can turn your WordPress site into pretty much any type of online business you'd like. You can build an eCommerce empire, a membership site, or create a blog optimized for SEO all through the power of WordPress, and various plugins. No matter what type of site you're building, you're going to need strong SEO. In this guide, we're looking at the best WordPress SEO plugins to help you to make improvements to your content, as well as the technical side of your website.
It is estimated that over a third of all websites currently online are built using the WordPress platform, so you can see why the market for plugins is huge. We've covered SEO plugins based on what functionality they offer, but some plugins will do more than one of the functions explored below, so you might find some overlap between them.
SEO Content Audit and On-Page Checker Plugins
There are a few different plugins that can check the content on your site on a page-by-page basis, helping you to make sure each of the blog posts or product pages on your site is properly presented with SEO consideration.
Yoast SEO is a popular plugin, and it is very powerful when it comes to checking your site's pages for keyword density, and optimizations. More on this below, as we discuss content optimization plugins. Yoast also performs other SEO basics, such as creating XML Sitemaps and giving you the ability to craft metadata based on variables that you can customize.
SEO Squirrly is another popular plugin that can perform regular content audits on your site and provides you with weekly updates and recommendations. As their website explains, "each week, you receive a score for your site based on several things we analyse, such as blogging, SEO, social, traffic, links, authority." These reports can be emailed to a member of staff as a PDF file. While this description is slightly vague, SEO Squirrly can be a great, easy to use solution. There is a free version and a paid version of Squirrly, and this is reserved for the paid version as you might expect.
You don't necessarily need plugins for all forms of a content audit, for example, the SEMRush audit crawls your site to give you information on page speeds and optimization at a page level. Also, Google Search Console can contain valuable information that can help you audit your content. Look for things like content cannibalization, where multiple pages might be ranking for the same terms or very similar terms, to start.
Meta Tag, Title and Description Optimizers
Meta tags, titles, and descriptions have been a big part of SEO for as long as SEO has existed. They are effectively a snippet within the code that explains to search engines what your page is about, and therefore helps them to decide what terms they should rank it for.
Yoast is one of the plugins that can handle metadata sitewide Each page or post you create will come with the option to set the metadata for that page, underneath the content itself.
All in One SEO Pack is another trendy choice for quickly implementing customizable metadata on the pages. This is another plugin that aims to help with multiple aspects of your site's SEO needs (hence the name), but one of its main strengths is letting you change the metadata on a page-by-page basis.
Content Optimization Plugins
"Content is King." It won't take you long to hear this phrase when you start to explore SEO, but it is a cliché for a reason. The content you create is probably the most important thing when it comes to ranking your website and converting your traffic from searchers into buyers.
Rank Math SEO is great for analyzing your content, and especially good if you write your content straight into the WordPress editor. It will tell you if you're using keywords enough, what sort of "power words" you could incorporate to boost your SEO or conversions, and even give a simple SEO score to each page.
Yoast and All in One are also pretty good for optimizing content in this way, as well. For instance, Yoast has a checklist of things you should try to include in your content and checks whether you're following their SEO 'rules' in real-time as you write. It includes a Fletsch easy reading score, which people think is a part of the Google algorithm for ranking sites.
If you are writing blog posts that you want to perform well in Google, then using an SEO plugin with a real-time analysis tool on your site lets you make changes on the fly, as you write. This can help you to ensure you don't end up with content that the search engines will perceive as hard to read, and therefore won't want to rank.
There are some other light plugins that can help with content, too. For instance, "Smush" can reduce the size of the files needed on your site, such as images. This helps the site to load quicker, and speed is vitally important for many search engines. "Optimize" can clean up unnecessary comments and pieces of code on the site. While there aren't traditional content optimization plugins, they do make a difference for your site's content.
Rank Checking Plugins for WordPress
You need to check where you're site is ranking for different keywords and not just for the sake of vanity, either. Properly considering this can help you to establish which areas of your website need some more work and optimization.
Rankie is one plugin that has gained a lot of traction, it is easy to use, and you can simply enter a list of keywords you plan to rank for, and it can track your position in Google daily. On top of this, it can generate new lists of keywords for you to target.
Another plugin we've already mentioned, Rank Math, has rank tracking inbuilt on a simple dashboard so you can see how you are performing for different terms. Rank checking can either be done on your site or externally. You don't need a WordPress plugin to check precisely where on Google your site is ranking, but it certainly helps to have it all in one place.
Redirection Plugins
Redirects can be another vital part of SEO. If you have created a post on your site, or there has been a particular subdomain or section of your site that has moved, you could be losing all the link juice it has built up if you are not redirecting with a 301 redirect.
There is a simple plugin called 301 Redirect Manager that is sufficient for doing these redirections correctly and in a way that search engines will understand.
Alternatively, we can go back to our old friend Yoast SEO. The premium version of the Yoast WordPress plugin includes functionality to redirect URLs within your site to keep all the link juice you've created and ensure people aren't heading to broken links.
Internal Linking and Content Siloing Plugins
Silo structure is a pretty mainstream and common concept in modern SEO. The Silo method of building your website is an excellent way to show the search engines which areas of your site should be seen as the most important. Also, for SEO terms, it can help to properly pass the link juice and authority through the site. The same can be said of internal linking, which is seen as vital by the vast majority of SEOs and SEO plugins.
You will see a lot of posts on this subject recommending the WordPress Silo Builder Plugin, but this has been discontinued and doesn't work on current versions of WordPress. We're going to recommend some of the same plugins again! Both Yoast SEO and Rank Math allow you to create a silo structure for your content.
If you are looking for an alternative, the plugin SEO Ultimate by SEO Design Solutions also has a specific silo mode if you wish to choose the structure and hierarchy of pages throughout your site.
Some internal linking can be done manually, and this can be the best way to link within the content. However, Link Whisper is an alternative plugin that can suggest the pages to link to as you write your new content. Also, it has a very useful overview dashboard where it shows the breakdown of links within your site and which content you've linked to the post, for instance.
Internal Link Juicer is another exciting plugin, but it is a bit harder to get right. This takes some parameters from you (such as how you wish to prioritize your pages) and then automatically scans posts for keywords it can use to link internally. It's certainly an interesting concept and a good way to automate the process.
Plugins for Local SEO
Are you targeting people in a specific area? Local SEO is the practice of optimizing your pages for a particular area. Once again, Yoast has a huge presence, but this is with an additional plugin that they have built specifically for those in the local SEO markets. The inventively-named "Local SEO for WordPress" plugin is a paid option, but it has some really useful features and automates a lot of the more difficult aspects of local SEO.
Doing SEO which is location-targeted can require some specific knowledge within the realm of SEO. The features you need from a plugin will be different than that of your general SEO plugin.
The Yoast Local SEO for WordPress plugin is well thought out. It links perfectly with the Yoast SEO plugin, so the two can work in conjunction to boost your rankings. On top of this, it can work for businesses that have more than one physical location. While some Local SEO plugins simply only work to optimize one location, this understands the brick and mortar nature of some businesses which have multiple branches.
Local SEO features offered include:
● Showing your opening hours and submitting them to Google.
● Integrating Google Maps on your site to help people to find your business.
● KML File generation, it automatically adds these to your XML sitemap to help Google to understand your physical location.
● Schema output and communication with Google.
There are some other great local SEO plugins. While we always think it is best to stop your website from becoming too bloated with loads of plugins, some are simple and efficient additions. For instance, the Google Places Review plugin allows your site to sync perfectly with Google Places (your GMB profile) so that people can offer their reviews and give your website the boost of social proof.
You will notice that the search results for a place search like "plumbers in Nashville" or "London wedding stores" are very different from searches for information. Location searches are a different ball game, and your website needs to optimized accordingly.
Lightweight SEO Plugins for Beginners
You won't want anything that is too hefty and hard to understand if you are brand new to SEO and looking to create a site that is better optimized. Luckily, some of the best WordPress SEO plugins out there are lightweight, in terms of their usability. This means you don't have to get overwhelmed by the technical side of SEO.
All in One SEO Pack is a good starting point if you do not want to learn too much about SEO. It has a lot of the basic functionality you need (and some more advanced functions), and this can make it simple to change settings and understand the plugin even if you're no SEO whiz yet.
The SEO Framework plugin is also a good choice for those getting started. It lays things out in a simple way and can tell you in straightforward terms which aspects of your site's SEO you should change and optimize.
SEO Squirrly is pretty good for those who don't know all the technical ins and outs of SEO yet. It's laid out in a way that explains things simply.
It's all very well getting an easy plugin or a lightweight, beginner plugin for your site. However, if it is limited in functions, then you might just need to replace it in a few months' time with something a bit more professional. This is incredibly frustrating and can result in more work, so it could be worth reading up on the plugin and going for something with a bit more functionality right from the start.
Schema Plugins for FAQs + Featured Snippets
Schema plugins are becoming more and more critical due to the way that Google presents its information to those who are performing searches. Schema helps Google to easily understand the content on the page. It is effectively just a form of HTML that gives Google prompts on the most essential information on a page, from which it can create "rich snippets," and other rich details on the search results pages.
Have you ever searched for a question and been presented with the answer within the Google search rather than having to click on a link? The reason this can happen is the schema, and featured snippets. Google can pull the information from the sites markup and display it within the search results.
Schema Pro is one of the best plugins for adding these rich snippets. It makes the process very quick and easy, and you can change configurations based on the pages and posts of your site.
Schema Pro has 13 different types of schema, such as reviews, recipes, videos, courses, and more. This is a really flexible plugin for using on a variety of different websites, no matter what the niche.
If you don't need automation features and are happy to do a little bit of extra work to manually set the rich snippets, then you can opt for the free plugin, All in One Schema Rich Snippets doesn't automatically set up schema across your site. Instead, you will need to do it on a page-by-page basis. However, if you're looking to save some money and not invest in a specific plugin for your website, then this could be an excellent option.
There are quite a few of these plugins out there. WP SEO Structured Data Schema is another SEO tool that is free and has the basics of schema included. You can set the schema for videos, events, reviews, peoples' names, geo locations, working, or opening hours. So, in spite of being free and lightweight, it is a pretty powerful plugin.
Conclusion
No two sites are the same, and no two search terms are the same. So, finding the best way to rank in Google is a complex process. Luckily, a lot of the best SEO plugins for WordPress can help you achieve rankings that will drive traffic to your site.
There are plugins with generic SEO features, which are useful for pretty much everyone, and some which are pretty specific. For instance, Smush is a plugin that can reduce file sizes, something that is pretty much always a helpful pursuit in the world of SEO. Search engines like lean sites.
Alternatively, you might be looking for something a little bit more specific. If you are looking to target a local audience, you might want a plugin that has powerful features for communicating with Google Places.
WordPress has taken over as the most popular way to build a site, and it isn't going anywhere any time soon. It's such a flexible platform to build a website on, and even beginners can start to use WordPress effectively. Wherever you're hosting, we highly recommend setting up regular backups of your Wordpress site using a tool like our friends at Snapshooter.io

With plugins like these, they can also turn their site into a powerful, well-oiled machine without learning the technical side of websites such as understanding hosting, servers, and code in much detail.
The SEO plugins discussed in this guide can help to turbo-charge the optimization of a site, and they don't take a lot of time or money to implement.