12 Best ContentPlanning Tools for Content Marketers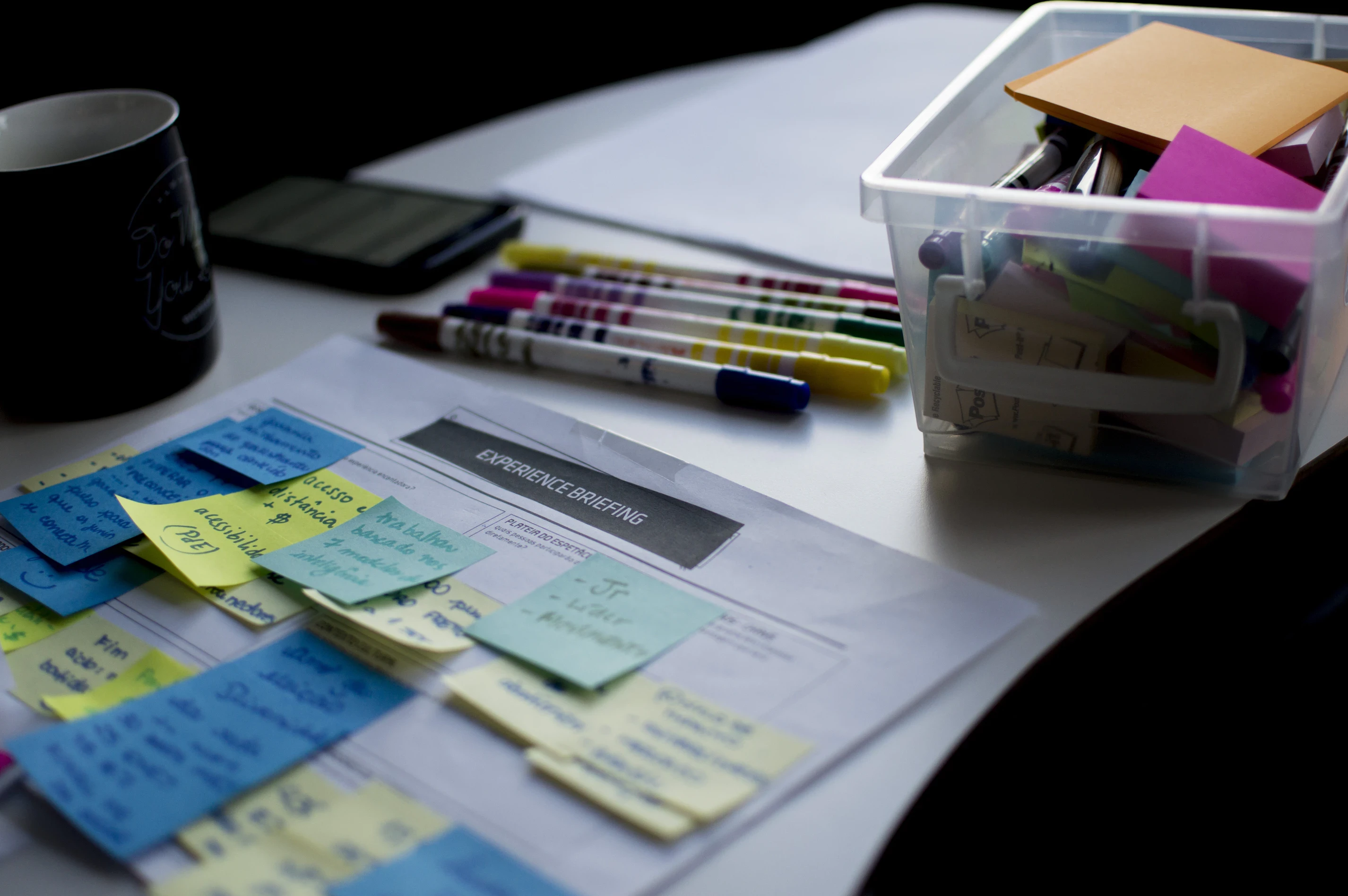 The most important part of a successful content rollout is creating a detailed plan to produce and publish the content. Websites that rely on a constant stream of updated content need a detailed, iron-clad content strategy consistent with your company's goals.
Content marketers also need to ensure that the content created is in line with company branding and messaging; there are no duplicate topics, and that all content can compete against other industry leaders. This may seem like a lot, but there are fantastic content planning tools content marketers can use to make planning and strategizing easy and streamlined.

What are content planning tools?
Content planning tools help marketers plan their written, visual, audio, and video content as well as social media marketing. The best content marketing programs will map out your plan on an editorial calendar and help project leads manage a team by assigning tasks, tracking, publishing content, and ensuring the right content is created. Many content planning programs can also track your content's performance after it is published.
Content planning tools also help businesses overcome the challenges in content marketing, such as having the workforce and resources that can create and host the best content available, develop detailed plans with a consistent high-quality standard, and publish frequently. Many processes go into content creation, and burnout is a very real thing that happens to even the best digital marketers.
Marketers working with multiple businesses will find that content planning tools help streamline their processes and eliminate stress through thoughtful and deliberate organizing and analyzing.
The Best Tools For Creating Content Briefs

Content Strategy tools do the heavy and time-consuming work of topic and keyword research, analytics, and editorial planning, along with features that allow for a team workflow, indexing, publishing, and curating content. There are dozens of different content tools out there, each with unique apps and approaches to content management and strategy. Whether you are a content marketer with a small team or the marketing director for a Fortune 500 company, these tools optimize your content and increase team efficiency.
SeoScout
The best way to optimize your content, test the SEO, and analyze the results is through SeoScout. This tool allows marketers to do deep topic research such as competitor comparisons, keyword suggestions, and frequently searched for questions about your topic on the internet. This data enables you to plan topics and a content strategy that makes sense with the purpose of attracting targeted traffic to your site.
One of the favorite features of SEOScout is the ability to split test content to discover the snippets that perform best and increase your click-through rate. SEOScout also offers the ability to track ranking changes and keyword performance across an entire website and will highlight missed opportunities for long-tail keywords. SEOScout provides one of the most detailed and accurate analyses of any content strategy tool while offering workable solutions to increase your content quality and achieve a better click-through rate.
Notion
Setting and meeting goals is what content planning is all about, and Notion is an excellent tool for creating purposeful content. Notion will help marketers determine macro content, evergreen content, and company branding and messaging to inspire and create micro-content for social media. Content checklists, monthly and weekly content calendars, daily planning, and great analytics are all included with Notion.
Notion is also an easy-to-use tool for managing teams and features a place for meeting notes, brainstorming, uploading docs and more. Project leads can also create company Wikis, catalog logos, fonts, and assets, publish a design system, build a flexible CRM, and even onboard new employees.
Content harmony

When you need fast content creation and a high workflow, Content Harmony offers reliable and easy-to-navigate platforms for marketing teams. Content Harmony can analyze search intent, review keywords, analyze competitor content structure, create outlines, uncover frequently searched questions, cite, and link to sources, and point out opportunities for visual content.

Monday
The most effective teams choose Monday for their content management needs. Monday can be customized and integrated with your team's tools to create a seamless workflow and optimized content calendar.
Many of Monday's features are automated, making processes easier and avoiding human error; however, project managers and marketers can be as hands-on as they need to be, having access to a range of settings. Monday also offers 24/7 customer support, webinars, and tutorials that help you make the most of the platform.
Best Content Calendars and Planners
Organizing your content once you have a plan set in stone is vital for website success. Marketers need to have calendars that track when content is due, when it needs to be uploaded, and where it is being published. Macro and micro-content need prioritization and to be channeled into the correct workflow to ensure consistency, and content calendars help you do that.
Airtable
Airtable is a great tool for any team, including content creators. More than 200,000 companies worldwide rely on Airtable to help them manage their teams and create new applications that modernize workflow.
With Airtable, companies can create digital videos, track applicants, plan events, track website bugs, and create content strategies. It also allows for product planning, marketing campaign tracking, managing product catalogs, and online stores, launching new products, and so much more. This planner is versatile and integrates with dozens of different applications such as Google, Microsoft, social media platforms, Slack, Zapier, Workato, Automate.io, and more to create the workspace you need.

Trello

Every tool you need to manage a team is included with Trello, including boards, lists, and cards that make organizing and creating plans easier. Trello features built-in workflow automation that creates calendars and due date reminders for your team, as well as custom cards and the ability to integrate apps to power up your workflow. More than one million teams across the world use Trello's content calendar and planner.

CoSchedule
The Creators of CoSchedule built the tool with content marketing, specifically in mind. CoSchedule is the only work management software designed and tailored to content marketers. Some of the best features of CoSchedule are their calendars tools for blogs, marketing, social media, and their work organizers for teams and asset organizer where content can be stored and shared.
Buffer
Marketers looking for social media scheduling solutions will appreciate Buffer. This platform automates posting, manages your social profiles, and provides analytics that helps marketers plan how to best engage with wide audiences.
Best Content Curation Tools
Some content marketers believe you need highly unique, brand-new content created to get traffic to your site. While created content is extremely valuable and worthwhile, you should also be curating existing content. Tools that curate, rather than create, content pull existing pieces off the web to send out to your subscribers, re-blog on social media, and more. Curated content tools can even cite sources and make sure that proper attributions to content are made.
ContentCal
Creators love ContentCal because it is easy to use and one of the top products for curating content and publishing. Content calendars, team collaboration, and automated publishing to social media platforms, blogs, and websites have never been simpler to use and navigate. Marketers can even pull content from other apps and platforms into ContentCal to index and store. Each marketer also gets an account manager who will keep them up to date and create a comprehensive marketing campaign and content strategy.
Scoop It
Curating engaging content is easy with Scoop It. This tool helps to distribute curated content that is in line with your company brand and messaging. You can curate content for websites, blogs, newsletters, and social media that your target audience is sure to enjoy. Third-party content is a wonderful way to boost credibility amongst your readers, establish yourself as an influencer, and access numerous sources.
GatherContent
Eliminate docs, spreadsheets, shared drives, and group email chains and switch to GatherContent for all your team communication and content curation. You can rest assured that your content is compliant with internet regulations and your brand reputation is protected by high-quality content that appeals to your audience.
Marketers can use GatherContent to prescribe content briefs using templates that enhance content flow and structure, as well as communicate responsibilities and expectations. Docs can also be uploaded and edited through GatherContent.
Quuu

Don't spend hours searching the internet to find the best content to share on your social media pages. Quuu curates content for your brand using pieces that have been reviewed by in-house Quuu professionals, connects to your social media and social planning tools, and can generate content ideas from more than 500 niches. Marketers can provide consistency in content, increase site authority, and increase website traffic all through Quuu content curation planning.
Conclusion
Time is money, and one thing that content planning tools help marketers do is save hours and hours of planning time, streamlining processes, and increasing team efficiency. Whether you are creating content from scratch, curating popular content for re-blogging, social media, and newsletters, or creating marketing campaigns to launch your company's newest product, content strategy is vital to success. The tools outlined above will enable marketers working with any sized business to create valuable, engaging content that will increase their site authority and be valuable to their target audience.
Suppose you are looking for the best all-in-one marketing tools that will not only create content and make your workflow smoother but will provide insight into your data and analytics using easy to understand reporting methods.
In that case, SEOScout is the best tool for your goals. SEOScout offers free and paid versions with five permanent tools and a free trial period. Small businesses and startups can enjoy discounted pricing, and the pricing is lower on the longer contract terms.
SEOScout is the best way to invest in your brand's equity and grow your audience while building loyalty through relevant and engaging content. The audience should be coming to your business rather than you constantly having to pursue new leads.
High-quality content creates the organic traffic a business needs to retain customers and keep them coming back for more information and purchases. Creating content and investing in content marketing costs 41 percent less than paid advertising and has a better return on investment because the content you create is permanent, unlike ads that come and go from a consumer's screen.
If your business focuses on B2B buyers, SEOScout will be particularly useful because your content becomes even more important. B2B buyers tend to read blogs, listen to podcasts, and research credible information online before making a buying decision.
This means your business needs to be the most authoritative source in your niche. SEOScout will ensure your content is SEO optimized and is seen in search results all over the world.
Content marketing isn't a strategy that can be implemented overnight. Businesses that invest in content marketing are building a long-term plan for their brand that requires investment and dedication to creating and curating content that will pique your audience's interest. Using content strategy tools like SEOScout will ensure that your goals are met, your brand is visible, and your customers are coming back for more.