Double Your Online Sales: 9 Effective E-commerce SEO Tips for Beginners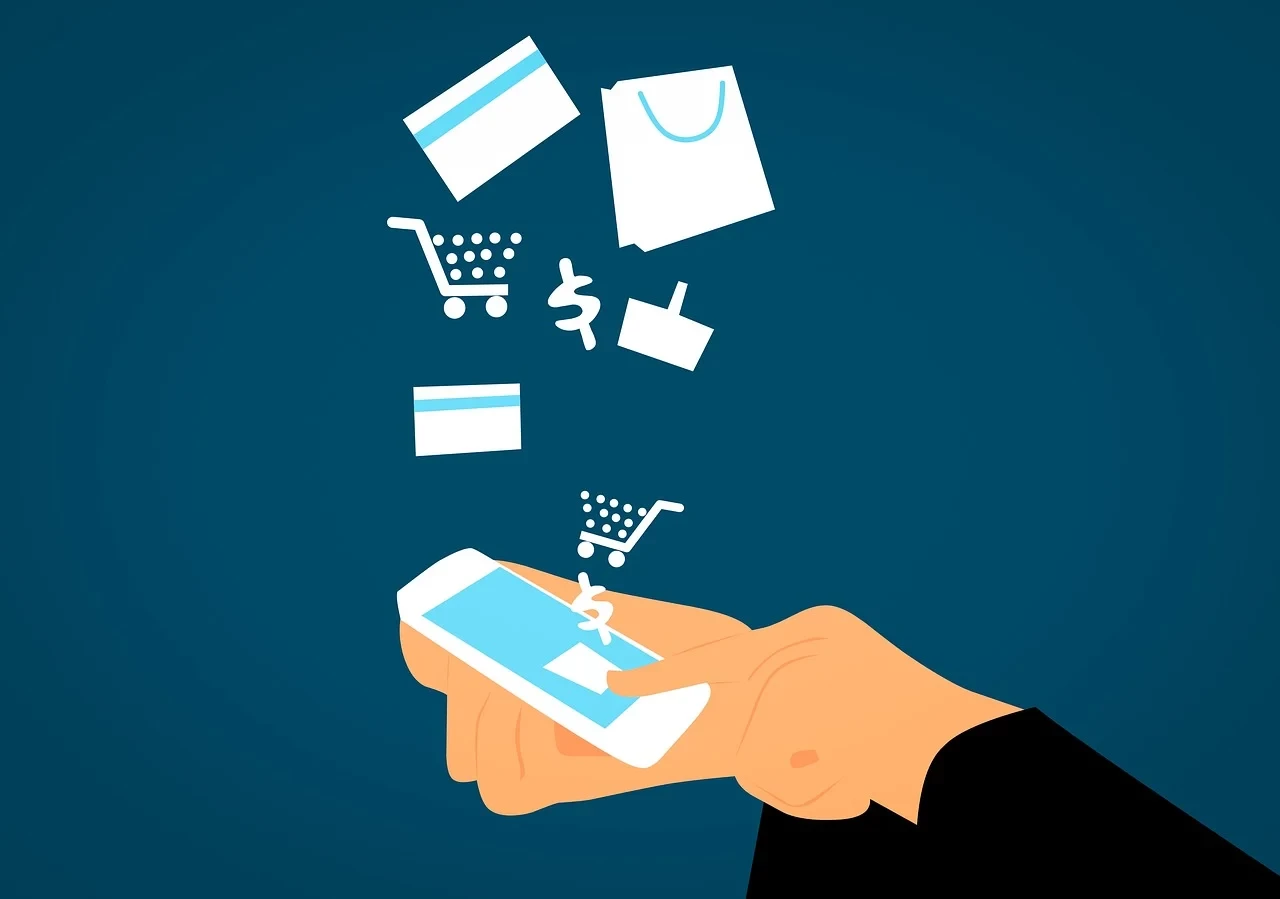 If you want your business to thrive, it only makes sense that your next step is to bring your business online. However, it is more than just having an e-commerce website.
Whether it is an online store or just a business website, there are things that you need to do in order to establish your online presence. This includes ranking for relevant keywords, acquiring quality backlinks, engaging with your customers via social media, and streamlining your e-commerce fulfillment process.
Thus, you need to know what e-commerce SEO is.
Defining E-commerce SEO
According to Paul Mergenhagen, e-commerce search engine optimization (SEO) is the process of organically driving traffic to your online store.
Usually, the goal of implementing an effective strategy is to gain online visibility and drive sales. After all, the role of any major search engine is to rank websites that are relevant to a search query.
So, if someone types in "basketball shoes for men" on Google, and you happen to sell basketball shoes online, then your online store should appear on the search results.
Mind you, a study by SEMrush revealed that across 13 e-commerce verticals or niche, five of them generate most of their traffic from organic search. This is how important that you implement e-commerce SEO.
Luckily, it does not cost you anything to rank for a relevant keyword if you implement SEO. All you need to do is optimize your product's page title and meta description. Plus, you will only need to incorporate your target keywords into an original and unique product description.
Now that you know what e-commerce SEO is and why it matters, it is time to learn how you can double your online sales using these nine tips:
1. Keyword Research
Here's the thing: The reason your customers are able to find your online store is that you rank for relevant keywords. Hence, it is important that you conduct keyword research and use the ones that bring in you the most sales.
However, you do not want to overload your product page and blog posts with your target keywords. Otherwise, it will cause keyword cannibalisation.
Instead, incorporate your keywords to the most important parts of a page. From there, you can spruce it up with Latent Semantic Indexing (LSI) keywords.
2. Competitive Analysis
Let's face it: You are not the only one who sells basketball shoes ‒ or whatever product you are selling ‒ online.
That's why before you go crazy in building your e-commerce SEO strategy, it is important that you check out who your competitors are. Figure out the obvious techniques that they are doing in order to rank well.
Luckily, there are tools such as SEMrush that allows you to check things like the keywords your competitors are ranking for, as well as the sources of their backlinks.
3. Site Architecture
Mergenhagen also pointed out that the success of your online business depends on how customers interact with your website. This is where site architecture could come in handy.
For instance, it is important to arrange your products into categories. That way, it will be easier for your customers to find what they are looking for.
So if you sell women's clothes online, for example, you can categorize your products into tops, bottoms, sportswear, swimwear, and accessories. When a visitor lands on your website in search of a purse, she will know where to find it immediately.
On the technical side of things, a well-thought site architecture makes it easier for search engine bots to crawl and index every page of your website.
4. On-page Optimization
Of course, there is no better way to incorporate and implement your target keywords and your competitors' best practices than through on-page optimization.
In relation to this, there are two ways that you optimize your e-commerce website:
Product Optimization
This is where you incorporate your target keywords in your page title, meta descriptions, as well as product title and description.
However, it is also important to keep user experience and conversion optimization in mind.
Sure, your product page will appear on search engine results since it is keyword optimized. But it is less likely to drive sales if your product description is not compelling and does not contain call-to-action.
Category Optimization
Meanwhile, your online store's category helps you organize your products. Plus, it defines the structure of your online store.
When your e-commerce website is properly organized, it will be easy for you to optimize it and prioritize your keywords.
5. Website Performance
As mentioned earlier, it is important that you keep user experience in mind. Hence, your e-commerce website should always be in tip-top shape.
The three things that you should look into are:
Site Speed: Your website page load speed can impact your bounce rate. And when a website has a high bounce rate, it can be challenging to rank for your target keywords.
Status Code Errors: It is important to check from time to time whether your website has 404 pages or making improper redirects. That way, you can fix them immediately and not waste link equity.
Site Security: Search engines, such as Google, value web security, more so for e-commerce websites. Hence, the least you could do is install an SSL certificate on your online store.
6. Mobile-responsiveness
Did you know that more than 30% of e-commerce sales in 2017 were from mobile? And it is expected to grow to 54% in 2021.
That said, it is important to ensure that your website is mobile-responsive.
It can be as simple as choosing a mobile-responsive web design theme or as complex as having your own mobile app. Nonetheless, it is important to provide a positive mobile experience.
For one, your website should load fast enough on mobile. Second, you should be able to provide the same positive experience on mobile.
Keep in mind that Google uses the mobile version of your website when it comes to indexing. Hence, it is important that you also pay attention to your online store's mobile responsiveness.
7. Content Marketing
Here's the thing: People will not trust your brand until after they learned a thing or two about you.
In fact, 68% of consumers feel more positive towards a brand after consuming their content. That said, it would be ideal if you implement content marketing on your website.
For one, it gives you more opportunities to incorporate your target keywords. Second, it allows you to educate your readers and potential customers about your brand. Third, your content can help generate inbound links, which helps improve your search engine ranking.
As Bill Widmer points out, your product and category pages can only rank for certain keywords. Once everything is optimized, you will need another avenue that can help you cover online real estate.
This is where your content, such as blog posts, could come in handy.
8. Multi-media Marketing
Gone were the days when online business owners rely on cheesy stock images for their product images.
These days, it is more effective to use lifestyle images so that your potential customers can have an idea on how to properly use your products.
Video marketing could come in handy, as it can give you another source of website traffic.
Imagine a YouTube influencer who bought your product and made an online review. What happens is that their audience gets to learn about your product. And if it is something that they need, they will head on to your online store to purchase.
Another way you can leverage video marketing is by having a YouTube channel of your own.
For instance, you sell various furniture online. You can then post interior design tutorials featuring some of your products on your YouTube channel. That way, you can build an audience for your online furniture store.
9. Link Building
As mentioned earlier, your content is one of the best ways to drive inbound links to your site. And this can have an impact on your e-commerce website's search engine ranking.
Mind you, both content and links are two of the ranking factors that Google pays the most attention to.
However, when it comes to link building, quality is more important than quantity. Meaning, your inbound links should come from relevant and highly authoritative websites or sources.
So if you are selling beauty products online, it would make sense to build links from online beauty magazines. It would also be helpful if your beauty influences on various social networks would link back to your website.
Conclusion
Regardless of the kind of products that you sell, e-commerce can be a challenging endeavor.
Now that more and more businesses are opting to move online due to the pandemic, it is important that you know how you can stand out from the rest of the competition. This may be building inbound traffic through SEO, or offering compelling discounts based on quantity or season. Not to mention that you need to do something in order for your target customers to know that your business exists online.
Sure, there are various ways to drive traffic to your online store. However, organic traffic is reliable and free. Hence, you can optimize your website better with the help of e-commerce SEO tips that we have listed above.